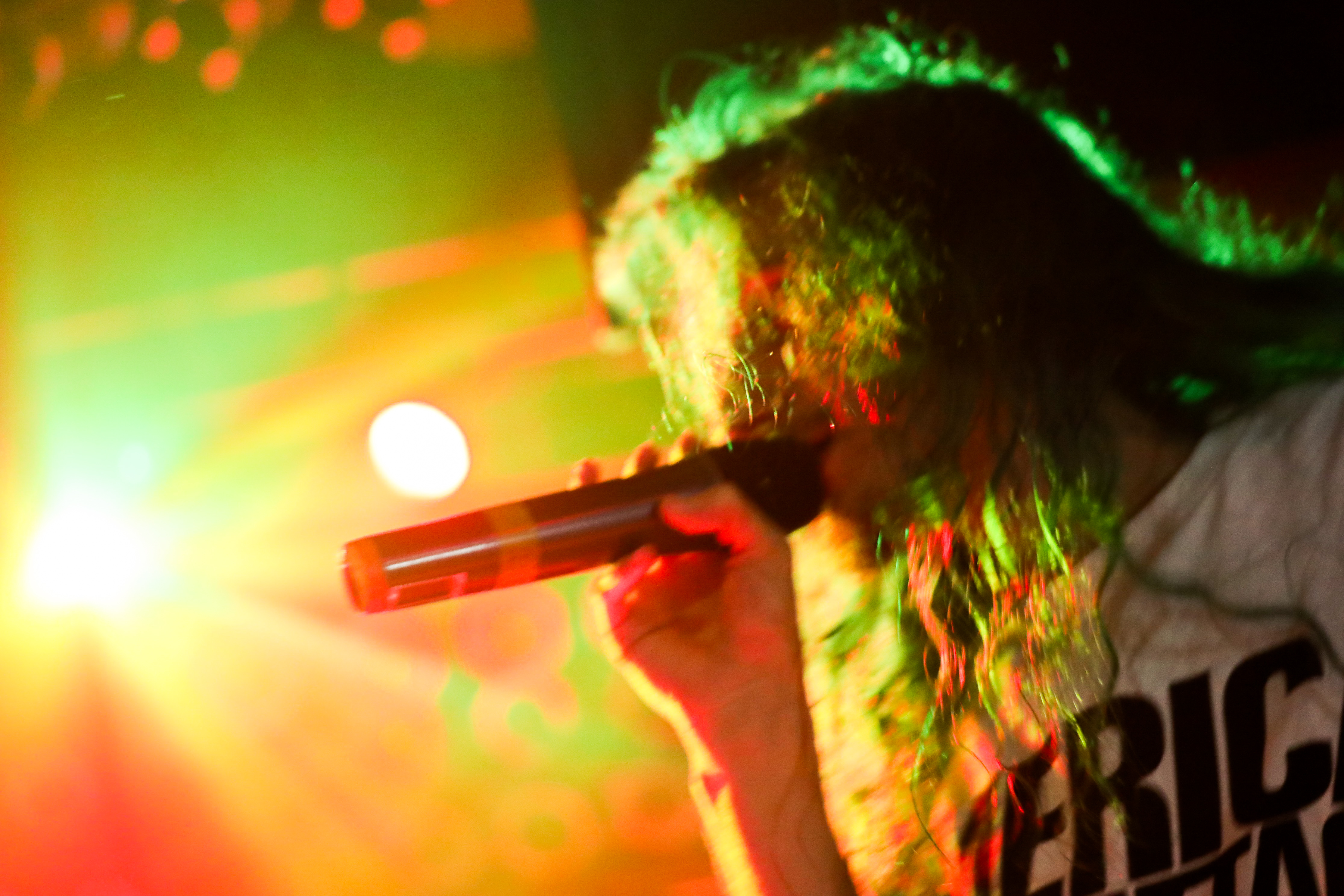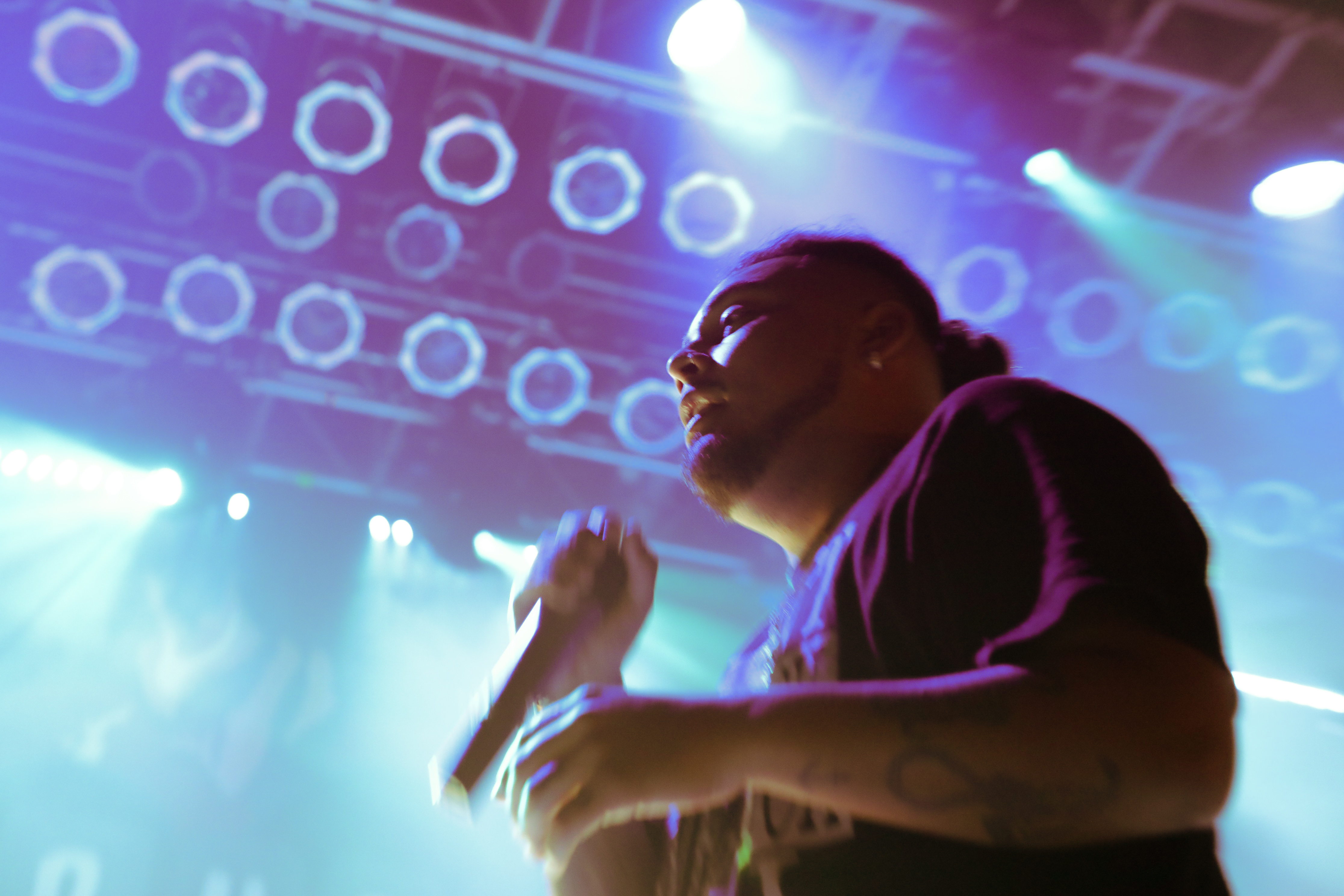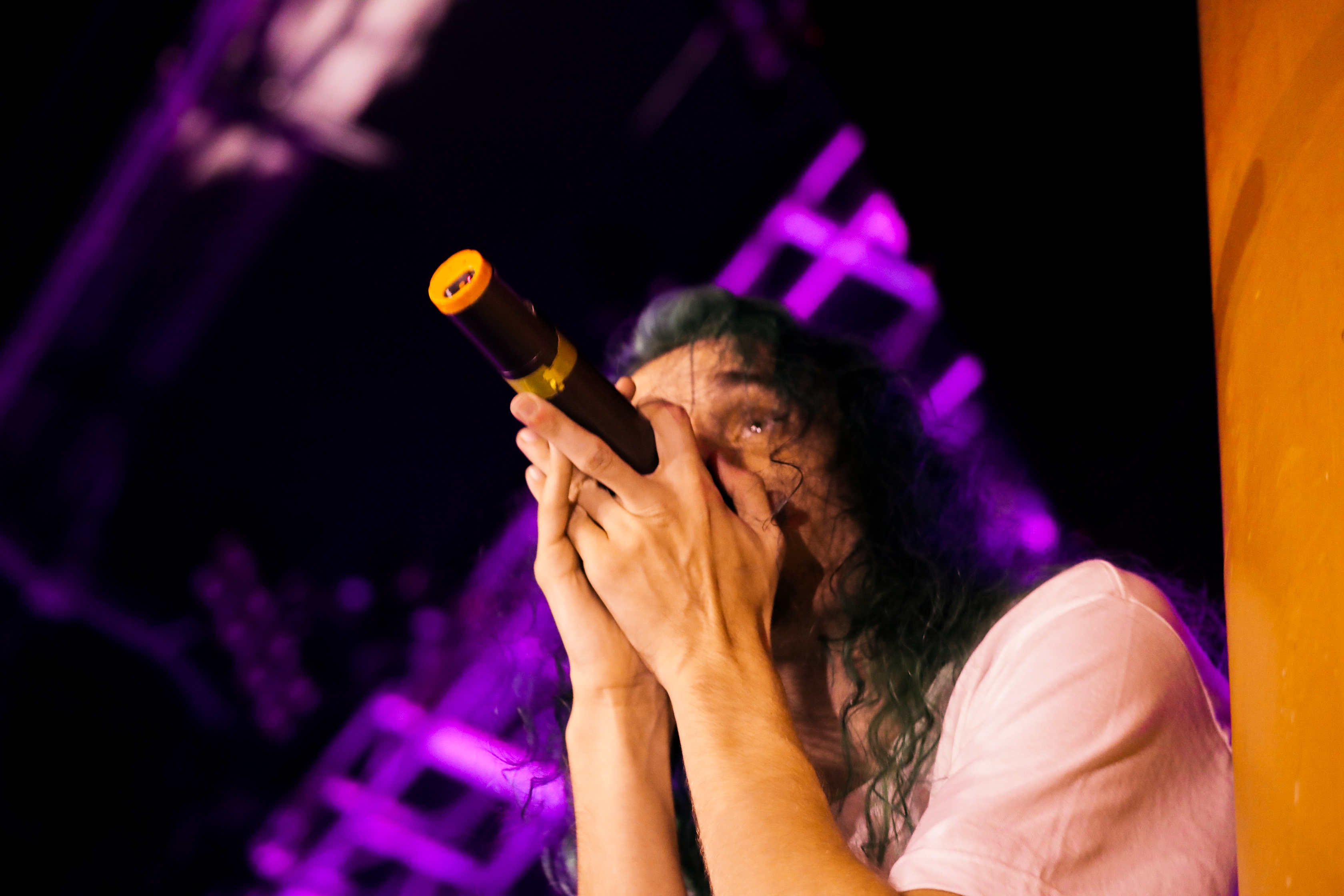 POUYA
7/23/19. House of Blues SD.

Pouya's Liquid Sunshine tour made its way to San Diego on July 23, stopping at the House of Blues for a remarkably high-energy show full of moshing and gun paraphernalia. Hailing from Miami, Pouya has established himself as the "Underground Underdog" in the underground rap scene, marked by a range of previous collaborations with the $uicide Boy$ and the release of his third album, "The South Got Somethin to Say", earlier this year. The 24-year-old rapper's performance was preceded by two opening sets from Ramirez, a member of $uicideBoy$, and Boobie Lootaveli. Lootaveli left a particularly lasting impression, performing shirtless throughout the entire evening and shaking his stomach during every song. Both performers set the stage for Pouya's entrance and later joined the rapper on stage for several songs.

Pouya cued his own entrance with a clip from his Superman is Dead music video. The snippet featured Pouya in a Superman suit, wounded, bleeding in the back of an ambulance, soundtracked only by the sound of a dying heart rate monitor. As the song began, Pouya emerged, attacking the lyrics with the same striking power and vulnerability established in the visual: "I thought I was Superman, but now I'm bleeding…" This life-or-death fight-or-flight theme ensued: cartoon guns, skulls, and blood appeared on the graphic panels as Pouya and co. rapped through songs like "Mood Swing Misery" and "Suicidal Thoughts in the Back of the Cadillac". Pouya's set ranged from softer, more introverted songs to hard-hitting bangers, while his lyrics remained committed to the concept of "life-or-death". Before performing his 2015 hit "$outh $ide Suicide", Pouya instructed the audience to make space for a circle mosh pit. The crowd matched this riotous energy and delivered, cheering, yelling and moshing accordingly. The energy was beyond maximum - concertgoers were there to go hard and Pouya rewarded them for doing so. (Regardless of suggestive lyrics and decadent use of gunshot ornamentation, Pouya did encourage proper moshing etiquette from the stage.)

Standing immediately outside the venue, one might not be able to distinguish the gunshots as faux, but it is true that there is heart at the core of Pouya's performance.