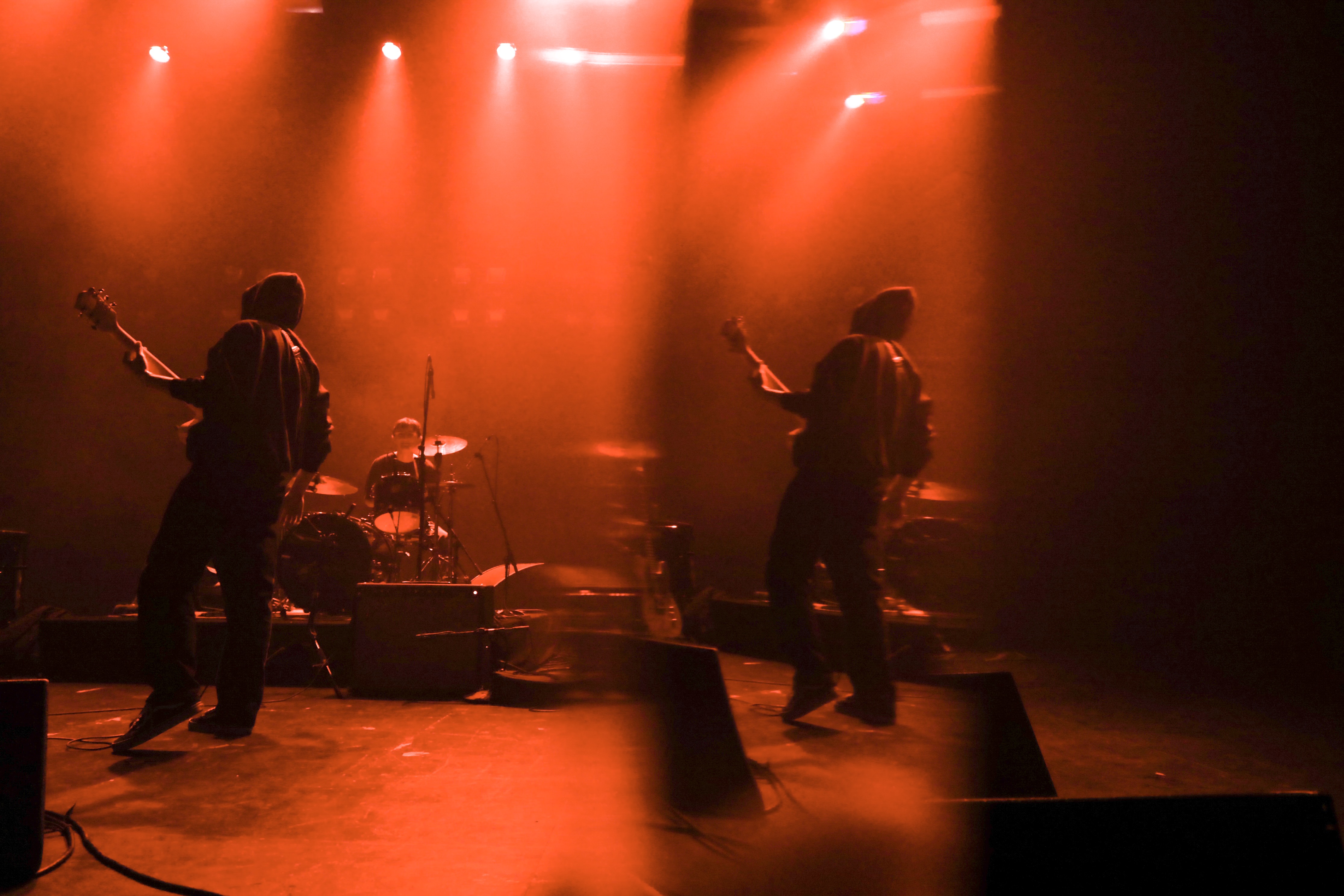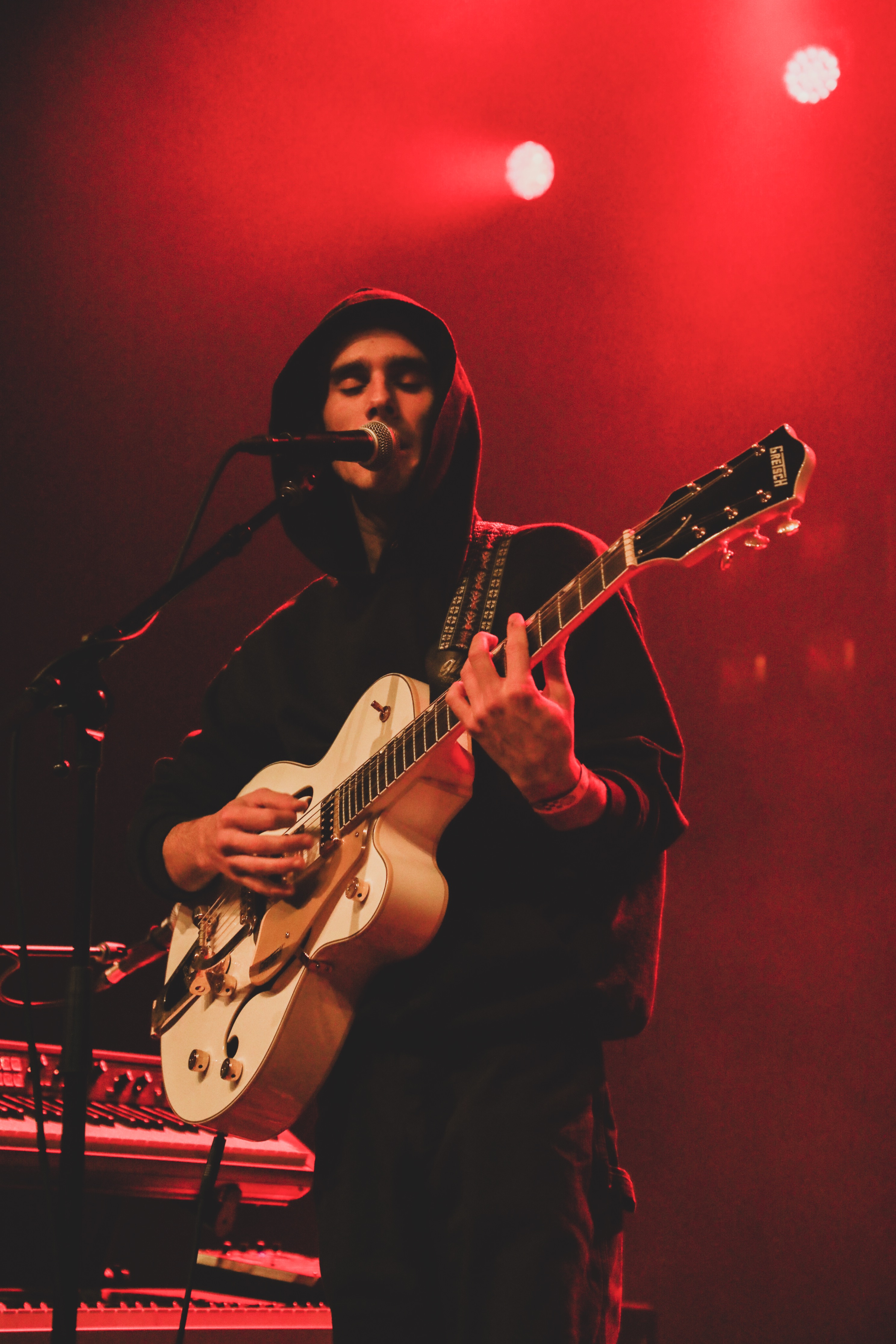 BANES WORLD


12/21/2018. Observatory North Park.

At precisely 9PM, Long Beach-based Banes World emerged, their frontman, Shane Blanchard, leading the four-person band through a 9-song set.

The audience congregated at the front and scattered throughout the tiers of the Observatory North Park venue. Feet dangled off the stoops of each tier following the opener, as the crowd awaited the artists. It was rare to spot a wristband. A small, young passionate crowd - the seemingly key fanbase of 80's bedroom-pop.

The band's live sound echoed a Beach Goth, Growlers-like rock sentiment, notably defying the "Drowsy" lo-fi vibe of their 2016 EP release.
They diversified their set with several covers, launching into a partial rendition of Radiohead's "Creep" and later, the intro of "Sweet Home Alabama".

At precisely 9:45PM, Banes World concluded their brief performance with the beautiful "You Say I'm in Love". No encores, no further comments. The audience felt almost disoriented by this brief conclusion, evidently enjoying the music but left wanting more. The brevity of the set was likely a symptom of their youth and sheer lack of releases - but hey! With time and with an evidently loyal fanbase, I'm sure Bane's World will continue to grow and release more music (and hopefully play longer shows).